Why are some salespeople more successful than others? What is it about them that gives clients the confidence to buy from them?
You and your team might have the best process, the latest information, and the most in-depth understanding of your product, your target audience and their needs. However, if you can't communicate with a presence that truly resonates with prospective clients, then your chances of closing the sale are greatly reduced.
A strong foundation of trust and confidence is the backbone of corporate sales. This is because prospects are more inclined to buy from those they trust and believe in.
To set your people apart from the competition, you need to discover the missing link: Executive Presence Code.
Executive Presence Code in a nutshell
We all know people who have Executive Presence — and many more who don't — but can anyone learn how to develop it? In short, the answer is yes; with dedication and practice, it's a skill, not a characteristic, so it's something that can be learned and developed over time.
The Executive Presence Code (EP Code) is an intangible thing that can't be summed up by any single trait, but it generally requires the perfect combination of confidence, gravitas and communication skills. According to Harvard Business Review, EP can be cracked and characterised by the following attributes:
Projecting an air of confidence and self-assuredness (but never arrogance)
The ability to take the initiative and assume control of any situation, even in the face of an unexpected turn of events
The ability to make a tough call without second-guessing yourself
The ability to hold your own in a group of other strong-minded people
Cracking the Executive Presence Code
You can help your team to develop and crack the EP Code by working on the following areas:
Unique value proposition
Identify what they bring to the role, get clear on their 'why', and communicate that authentically to clients.
Body language
Project confidence and self-assuredness. Work on body language, including subtle nonverbal cues. Fidgeting or avoiding eye contact signifies a lack of confidence, which will undermine their efforts to build trust. Your tone of voice is also important — make sure it matches the message they are trying to convey.
Communication skills
When asking questions, use language that resonates with the client. Focus on being present in the moment and listening mindfully, instead of constantly thinking about what they're going to say next.
Connection and empathy
Help the client to feel seen and heard by really listening to them. Dig beneath the surface to uncover their specific needs and frame the conversation in the context of what matters to them.
Values-based leadership
Leadership is the art of exemplifying your core values, positively influencing those around you and helping your people to reach their full potential. Values-based leadership enhances engagement and performance across the board, fostering a sense of cohesiveness and positively impacting growth and profitability.
Essentially, true leadership is not about you. It is about the successes you and your team achieve together. They will be more inclined to follow your lead if you share similar values and if those values are clearly reflected in how you communicate with them.
Core values can include:
Self-reflection
Humility
Balance
Authenticity
Integrity
Honesty
Loyalty
Accountability
Respect
Trust
Unselfishness
You cannot have a clear idea of your values if you do not know your true self.
Therefore, if you want to adopt a values-based leadership approach, the first step is to start working on your self-awareness. This is a key component in developing your own unique EP Code and becoming a better leader overall.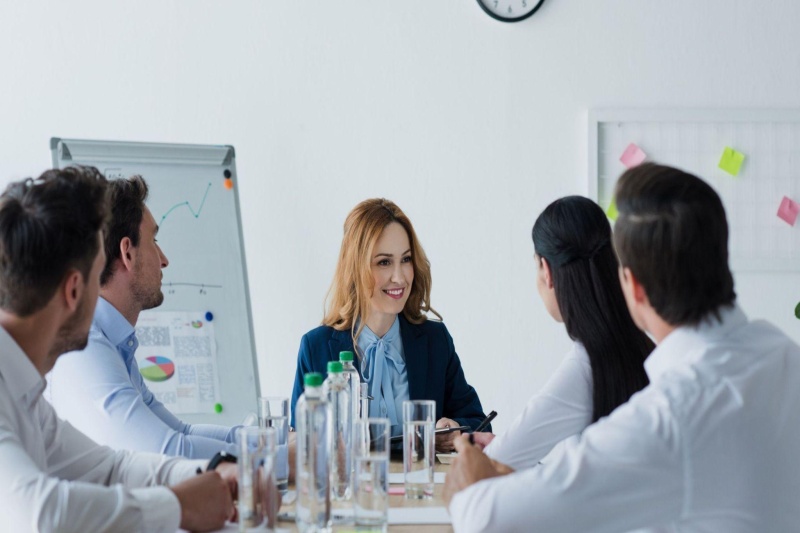 Improving self-awareness
The Johari Window model was designed by psychologists in 1955 and is a useful tool to help you find out more about yourself. Gartner summarises it as 'a framework for understanding conscious and unconscious bias that can help increase self-awareness and our understanding of others.'
The 'window' is so-called because it is made up of four quadrants, each representing different areas of understanding about a person from four perspectives. It can help you identify what you know about yourself, what other people know about you, and what neither you nor others know about you. The four quadrants are as follows:
Open area: What you know about yourself and are willing to share with others
Blind area: Things that you do not know about yourself, but that are apparent to others
Hidden area: Things you know about yourself and are not willing to share with others
Unknown area: Things about yourself that are not known by you or anyone else
The Johari Window can be used in a group setting to help participants improve their self-awareness, communication and interpersonal relationship skills — all of which contribute to the development of executive presence.
Choosing the right words
Without realising it, your team might be using words and phrases that undermine their credibility and make them appear less confident to prospective clients. Using filler words and saying things like "I think", "I believe", and "I feel" can make them seem unsure of themselves, which won't help in their quest to close the sale.
Swapping one weak word or phrase for a stronger one can have a huge impact on our overall communication. Replace weak, meaningless words and phrases with stronger ones such as "I'm confident", "I'm convinced", and "I expect".
These seemingly small swaps can have a monumental impact on how our message is perceived by others.
The Missing Link
Cracking the EP Code is a corporate sales team's secret weapon — the missing link that distinguishes great salespeople from mediocre ones. The ability to communicate effectively and form authentic connections is crucial to finding the perfect solution to your client's problems.
If you're ready to take your team to the next level, check out NxtGEN's Sales Discovery Programme or contact us with any questions you may have. Our team is standing by to help.