Communicating abstract data can be an arduous task for even the most experienced analyst.
There are many challenges associated with such a responsibility; the most pressing being how to present such data in an engaging way that is clearly defined and more importantly, clearly understood.
It is for this very reason that data-driven corporate storytelling has become the go-to communication model of choice for many businesses. This method encourages analysts to take the raw facts – statistics and numbers – and use them as the foundation for a bigger-picture story that translates to the exact insights that the data represents in real terms.
Its most attractive benefit? It has the potential to help increase company revenue – at least according to a staggering 93% of business leaders and data professionals surveyed as part of a recent study.
While in theory, the process of integrating data into an alluring story that promotes audience acceptance and action – along with business success – sounds feasible, but it is a highly sought-after skill in itself, and one that needs to be learned through expert teaching and honed through experience.
In this article, we take a look at how this can be achieved in order for businesses to gain actionable insights from their data analysts.
Using data-driven storytelling as an effective communication tool
Formulating your core data into an accessible narrative has many benefits. Not only does it allow those receiving the information to process it in a less complex fashion, but it also injects context into the data being presented. It is, undeniably, one of the most effective communication tools an analyst can utilise.
However, there's a difference between simply transforming your data into a story and turning it into one with relevance and significance. To achieve the latter, it's important to first look at outside elements that should give shape to your story, such as your target demographic and their level of knowledge on the topic.
It is also crucial to clearly define the point that your findings make, as this will serve as the key message of the story. Narrowing down your data into what's relevant or not will provide clarity on this.
Choosing your storyline
At this point, it is time to choose a storyline that will enable you to constructively convey your core findings. Seven typical storylines can be identified in the context of data storytelling:
Change over time, which is a story that details a transformative process.
Drill down, which refers to a story that starts with a 'bigger picture' scenario before getting to the nitty-gritty of a relevant example.
Zoom out – the opposite of the previous storyline – which first focuses on a specific fact or figure before gradually incorporating the reason and explanation behind it.
Contrast, which deals with a comparison between different data or subjects.
Intersection, which involves the crossover of a number of data points.
Dissection of factors, which attempts to unravel any ambiguous facts or data within the story.
Profile of outliers, which tackles any unexpected patterns identified throughout the course of research.
Developing your story's structure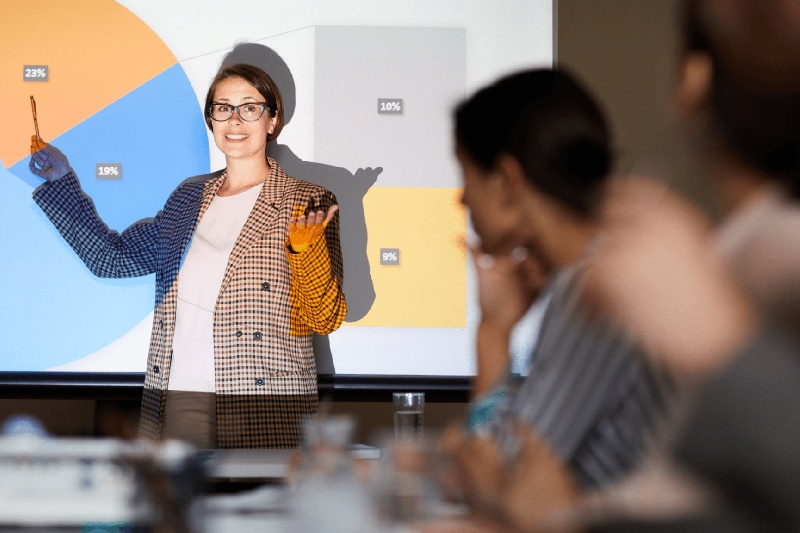 Once you have selected a storyline that best fits the narrative you wish to deliver, it's important to break your story down further into a clear start, middle and end.
This should consist of a comprehensive introduction that enables you to explain the subject matter and the context in which it will be presented; a detailed summary of your findings, including any obstacles encountered and observations made; and a conclusion that offers insights and inspires action.
A great way to successfully master your story's structure in a way that makes it resonate with your target audience is by basing it on one of the popular templates often used by business leaders to engage, inspire and motivate.
For example, the Leader's Lesson Story Template is often used to craft tales of persuasion – starting with The Negative, a situational example that invokes anxiety, nervousness or fear – inviting the user in by placing them in the situation; then delivering The Lesson, learned from the data or the experience.
And, finally, delivering The Challenge or The Opportunity, giving your audience the chance to solve the problem or rise to the opportunity at hand, motivated by how invested they are in the story so far.
Russ Peterson offers a prime example of this when discussing The David and Goliath story template.
This well-known story deals with overcoming the odds to emerge triumphantly. It is a tale referenced by those in leadership to inspire their teams and portray that the 'impossible' can indeed be achieved. Using the legendary story as a reference, create your own narrative that can be weaved into the same premise in order to communicate your storyline in a way that resonates.
According to Peterson, to do this you must:
Give the landscape and characters for the story – and do it quickly!
Provide the thoughts of the underdog (David)
Describe the approach used to solve the problem
Describe the feeling of victory and what it meant to the team
These are just two examples of how a tried-and-tested template can help you to bolster the message you wish to communicate to your audience, either internally or externally, making them more emotive and more innately understandable.
It's important to note that the template you select should depend on the audience you are addressing, and the data you are presenting, so choose wisely!
Transforming data into insights
Creating a data-driven story has several end goals, many of which have been detailed throughout this article. However, the biggest role of the story itself is to act as a vehicle that successfully communicates insights that are borne from data, and as a result, encourage an action.
To break it down, the whole process operates like a chain.
The first link is your data, which represents the facts gathered through a variety of observations.
The second link is the information that is gleaned from the analysis of the data collected.
This is then used to provide insights or the knowledge gained from an understanding of the information at hand.
When these insights are used to craft a plan that can bring tangible value to your brand, these are known as actionable insights. According to Forrester research, this concept has gained substantial merit among leading firms who have begun to build "systems of insight", which inevitably drive business actions with people, processes and technology.
Learn all there is to know about insight-led corporate storytelling
Weaving your data, information and insights together to create an interesting, intriguing story will firstly enable you to engage your audience, before delving deeper into your storytelling prowess to influence and persuade.
This is what an effective storyteller does; they develop the ability to connect with people in a way that gains trust, allowing them to further establish their business narrative and inspire audience movement.
However, although research suggests that 74% of firms admit they want to be data-driven, a mere 29% feel that they are good at connecting analytics to action.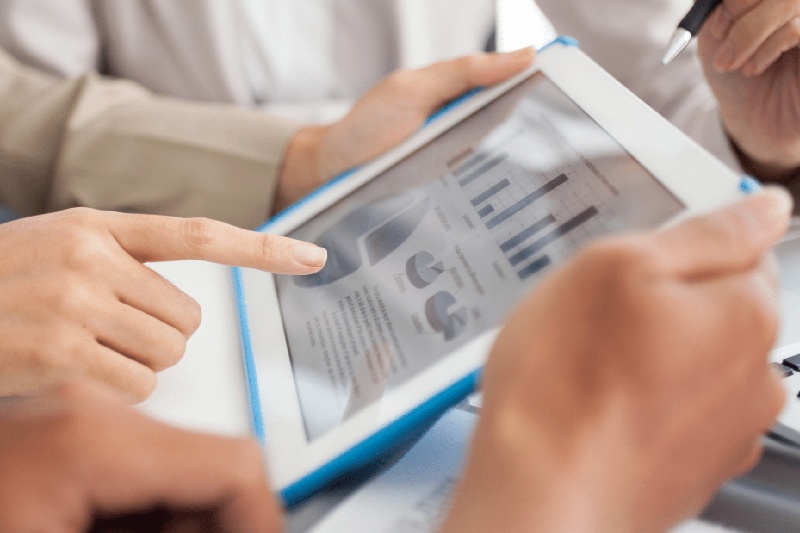 Luckily, communicating data, information and insights in a way that inspires action is an important skill that can be taught and honed with lots of practical application. NxtGEN's Corporate Storytelling programme inspires business professionals, members of senior management and group leaders to take the first step on their journey to becoming successful data-driven storytellers.
With in-person, online and webinar-based options that can cater for up to 100 people, the programme facilitates attendees by:
Defining situations for stories
Offering insights into developing and delivering your stories
Providing tips on how to improve your story delivery
Providing coaching on all stories
The intensive workshop serves as a powerful lesson for technical professionals who need to present their data as a story, as well as senior leaders who need to find better methods for inspiring their teams to step into change.
Contact NxtGEN to find out more or download the programme prospectus here today.